The aim of this blog is to provide students from Sagrada Família School of Sant Andreu a wide range of activities and games about the Learning of English. Learn and have fun with Joan Manel's blog!!!
Jun 20, 2013
Enjoy your holidays!!! See you in September!!!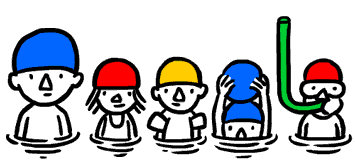 The Google Doodle for the 21st June
Jun 1, 2013
Hi, kids! This is a new post about
WILD ANIMALS
. Today you can see a
"Magic English"
episode. Try to follow the video and repeat, answer, guess...Enjoy with Disney cartoons!!
How many animals from the video can you say in English?
Hi, guys! Let's have a look at this video about the
NEW seven wonders of the world
. It is really beautiful...
Hi, kids! Here you have a new video: a funny
monkey playing with two tiger cubs
.Ha,ha,ha...Amazing!!!